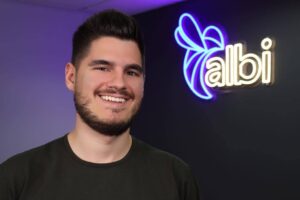 Alex Duta
CEO
Alex Duta is a former co-founder of an 8-figure fire & water restoration company based out of Chicago, IL and the founder of Albiware, the restoration industry's leading tech solution. Alex is passionate about propelling the insurance damage restoration industry into the future by applying technology and mindset shifts. In addition to Albi, he partners with restorers to accelerate and scale their restoration business through consulting and personal development.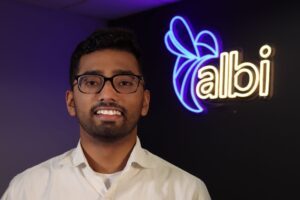 Shamoil Soni
CTO
Shamoil Soni is a well- versed full stack senior developer. He spent his professional life working his way up through a software market leader in the assisted living industry. Shamoil specializes in building efficient software systems and manages the entire engineering department at Albiware.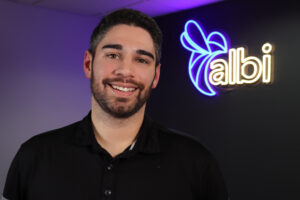 Zak Martin
Sales Manager
Zak manages the sales team and has been involved in the restoration industry for 3 years. He started working in the industry after working for Violand Management Associates as their Marketing Lead. His experience has been working in professional services, SaaS, and manufacturing industries focusing on sales and marketing. If you ever need to dive into your marketing campaigns or if Albi could be a fit for your business, connect with Zak on LinkedIn.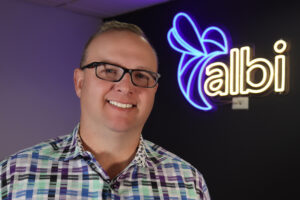 Mike Brill
Customer Success Manager
Mike is a Master Restorer for the IICRC – the Institute of Inspection, Cleaning, and Restoration Certifications. Mike began his career in the industry in 2002 after opening a company which specialized in helping people that have suffered a loss in their home or business. He's excited to use his experience to help empower restoration contractors.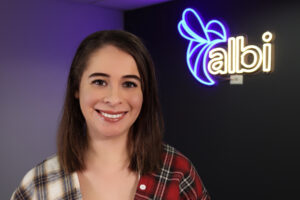 Michele Rave
Content Manager
Michele Rave is a Content Manager at Albiware. She spent the last five years working in the news industry. She started off working as Assistant Producer for WBBM Radio in Chicago. She eventually became a television news reporter for the ABC/Fox affiliate in Rockford, IL, leading her to report in Spanish for Univision, Dallas. Feel free to connect with Michele on LinkedIn.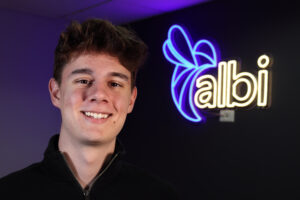 David Duta
SDR
David Duta is an SDR at Albiware. He's been with Albiware since its founding in 2021. 
His father owns a restoration company and the experience of working alongside him has fueled his passion for helping restoration contractors. He's excited to share how technology can be used as an assert for contractors.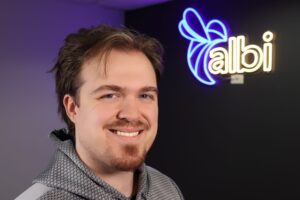 Connor Grace
Multimedia Specialist
Starting out as an animator and graphic designer for a small E-Learning company, Connor had to learn to adapt to the ever-changing world of a startup technology company. While he had no experience with a camera before being hired, he quickly learned the ins and outs of cinematography. With the tools of animation, graphic design, and film there is a wide array of content Connor helps create. Feel free to contact Connor on LinkedIn.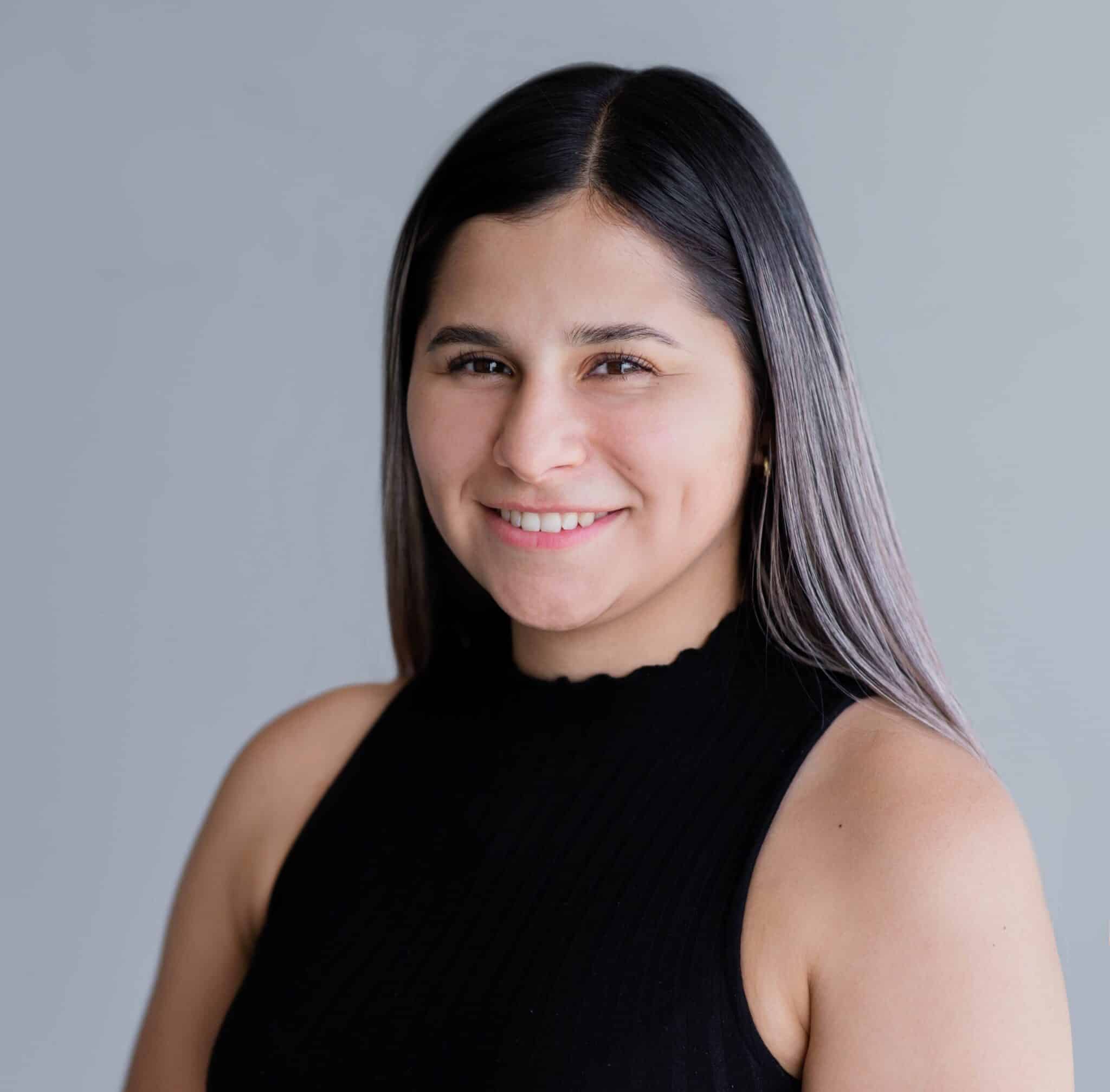 Jabdhul Guzman
Onboarding Specialist and Account Manager
She previously worked on the sales team at Albiware, and before that, she worked in the Roofing Industry for three years; she took care of everything from dispatching to material ordering, job scheduling, and collections. When she's not working, she likes to clean, read, sleep, and spend time with her baby.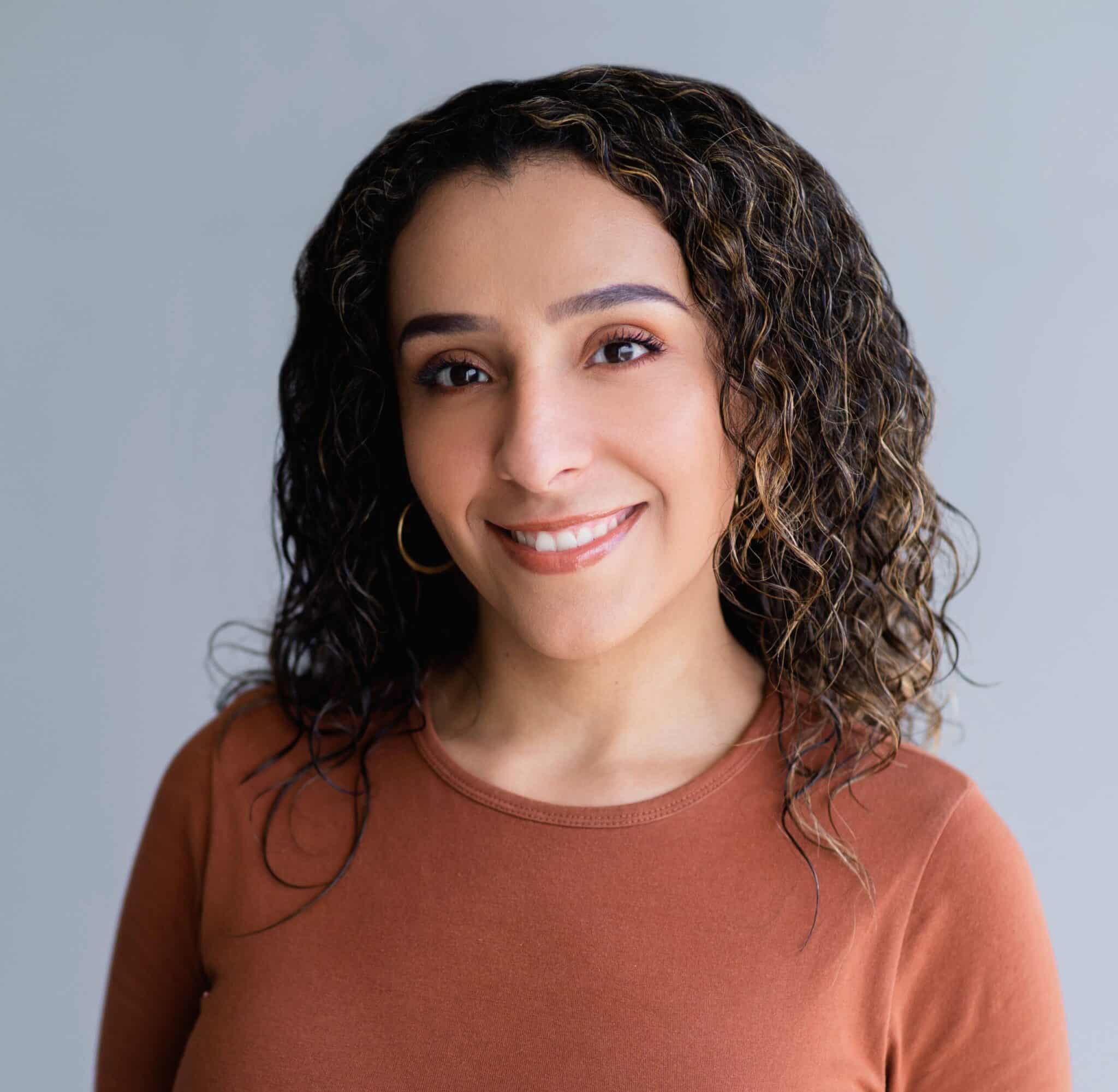 Margarita Guzman
Account Manager and Onboarding Specialist
She has been working hand in hand with customers for the last 5 years, and was a teacher prior to that, providing her with the necessary skills to help teach, train and effectively onboard our clients at Albiware.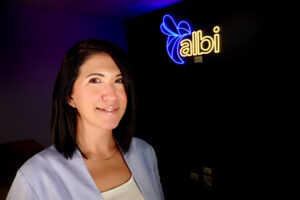 Maria Stahulak
Account Manager & Onboarding Specialist
She has years of experience in restoration and property management. She understands the frustrations and limitations that contractors deal with daily, and is eager to help restoration contractors use Albi to their fullest.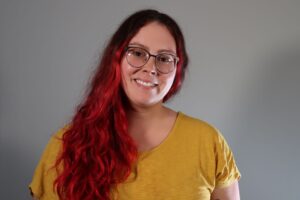 Tiffany Sunday
Client Services, Support Specialist
Tiffany is new to the restoration industry. she spent the last 5 years working in the Customer Service Department of a Medical Insurance Company where she worked her way up to the Supervisor of the department.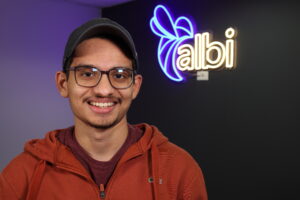 Mustafa Hussain
Junior Developer
He is passionate about technology and likes working through challenging problems. He is eager to learn and build great features here at Albi. He has a Computer Science background from College and a couple of years of experience working with Software. When he's not working at Albi, he likes being outdoors, going for hikes, and playing Squash.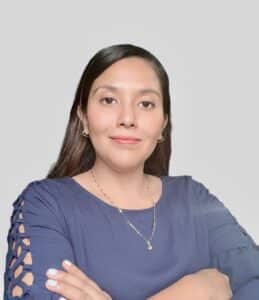 Adriana Portillo
Data Import Agent
She is new in the restoration industry but eager to learn as much as she can! Most importantly, she will ensure that your information stays within Albi. Adriana is a criminologist. She worked at a prison for three years as an evaluator. She also conducted data captures. She then started working at the Cancun International Airport as Logistics of the security system. When she is not working in Albi, she enjoys rescuing animals.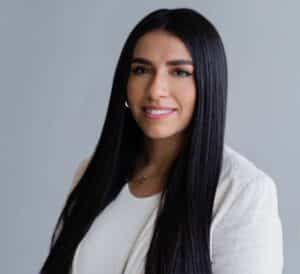 Mariana Guzman
Executive Assistant
She loves staying organized to ensure everything runs smoothly to aid in buying back their time so they can focus on the more important aspects of the business that allow us to thrive as a whole. Fun fact: she's been part of Albi's founding team since it started. Multitasking is another excellent skill she possesses, as it's an inherent part of her day-to-day life with a busy toddler.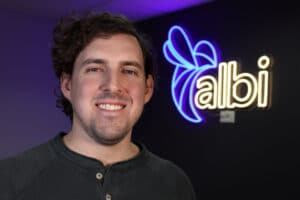 Jacob Herink
Senior Software Engineer
Jacob Herink is a Senior Software Engineer at Albi. Jacob holds bachelor's degrees in Mathematics and Computer Science. Following graduation, Jacob worked for a global manufacturing company developing desktop and web applications to automate the design and engineering of structural components like cell towers, traffic structures, and light poles. He has extensive full-stack development experience in cloud systems, database design, as well as mobile and web application development.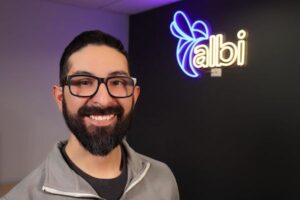 Victor White
Sales Development Manager
Victor spent the last year in Fintech software sales, and before that, he worked in finance at some of the largest banks like US Bank, Bank of America, J.P Morgan Chase for over ten years. Before working in finance, Victor enlisted in the United States Navy with Naval Mobile Construction Battalion 4 in Port Hueneme, CA, for two years. During that time he deployed overseas, operating in the Operation Enduring Freedom Campaign from August 2008 through May 2009.  Feel free to connect with Victor on Linkedin.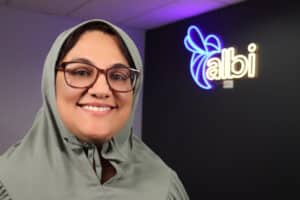 Saina Tapal
QA/Support Specialist
This is her first time working in the restoration industry, and she is willing to learn, support her customers and take Albi to the Moon. For the last seventeen years, Saina has run a small catering business from home, and before that she worked for an Air Freight company as a customer service manager. During her free time, she enjoys reading, walking, and watching Suspense shows on Investigation Discovery. Feel free to connect with Saina on LinkedIn.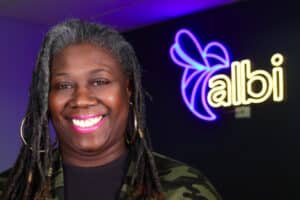 Kimberly Williams
Customer Success Account Manager
She previously worked as a Mitigation coordinator for the past four years. Kimberly also worked as an onboarding specialist at a bank for a year. During her free time, she enjoys relaxing and drinking some wine. She also enjoys cooking and learning new recipes.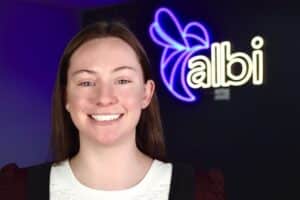 Abigail Gaffney
Executive Assistant
Over the past few years, Abby has concentrated primarily on helping grow small businesses, cultivating relationships within the community, and overseeing employees. Before joining Albi, Abby worked as a technical recruiter developing a network of IT professionals, helping candidates find new careers, and helping clients find their desired talent, all while cultivating her social skills and IT industry knowledge.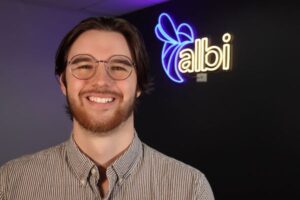 Dylan Barrow
Sales Development Representative
Dylan has spent the last five years learning about sales and software. He sold Cutco while in college and even won contests that allowed him to visit Paris, the Bahamas, Jamaica, and Mexico for free as a 20-year-old. Then, he took a job at Epic Systems and learned a lot about how a successful software company applies its vision even to its entry-level employees. Feel free to reach out to Dylan on LinkedIn or Facebook.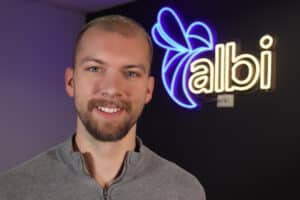 Josiah Viland
Sales Development Representative
Before starting his career in sales, Josiah worked as a water mitigation crew chief, where he honed his ability to manage complex projects and provide top-notch customer service. He later transitioned into the world of real estate, working as a broker and developing his sales and negotiation skills. As a Sales Development Representative, Josiah uses his diverse background to identify opportunities for growth for his clients.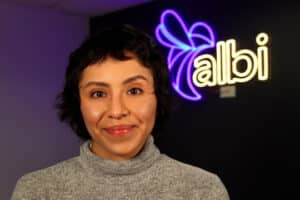 Marishell Castillo
Automation Engineer
Marishell helps build a set of tools for Albi users to help increase their productivity. She prides herself in being Latina and first-gen. She also considers herself a career-switcher, dog mom, restlessly curious, and life-long learner. She's a management professional with over five years of experience in the legal field in 7 different areas of law. During her free time, she's busy working towards her degree in Cybersecurity & Information Assurance.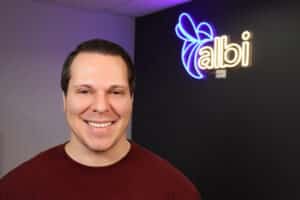 Michael Gravina
Account Manager
Although he hasn't worked in the restoration industry before, he has experience in residential construction. Michael has spent over five years working as an operations leader with tech start-ups of all sizes. He started working in tech operations while still in college at Arizona State. He began his career as an analyst in San Francisco, working his way up to Project Manager in five years. Feel free to connect with Michael on LinkedIn!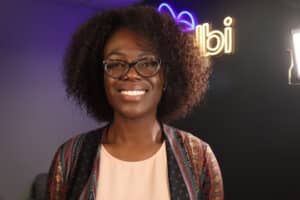 Derin Adesida
Project Manager/ Scrum Master
Derin has been dedicated to Project Management in various industries for several years and is excited to now add restoration to the mix. A former theater kid, she loves all things creative. Derin is a trained dancer who has performed worldwide on stage, tv/film, and for artists. When she's not working at Albi, Derin enjoys playing with her toddler and working on a novel she hopes she has the will to finish. Feel free to connect with Derin on LinkedIn.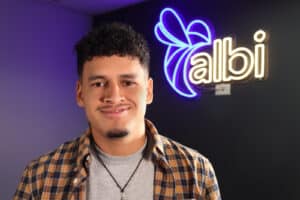 Obed Majano
Web Developer
is a tech enthusiast and web developer who enjoys solving real-life problems with a programming approach. He is passionate about swimming and traveling, exploring different cultures, and learning about the mind's inner workings. A firm believer in the golden rule, Obed treats others with kindness and respect. Whether he's tinkering with new gadgets or immersing himself in a new environment, Obed is always eager to learn and grow.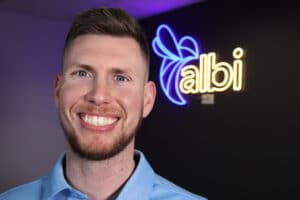 Patrick Workman
Account Executive
He previously worked in the restaurant industry for several years, where he developed a real passion for connecting and helping people. He decided to explore different career options and began doing home remodels. Patrick's very driven and motivated mindset pushed him towards a new adventure at Albi. Patrick values personal connection and constantly seeks new ways to build meaningful relationships with others. Feel free to connect with Patrick on LinkedIn!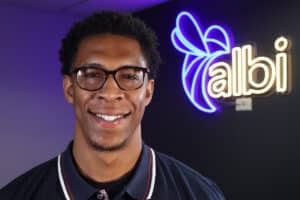 John Walsh
Business Development Representative
John is a Business Development Representative at Albiware. He has spent the last three years working in tech sales. He started off working as an SDR for Gravy Solutions and quickly became a senior SDR. He eventually found more success at ServiceCore by building teams and sales strategies. Feel free to connect with John on LinkedIn.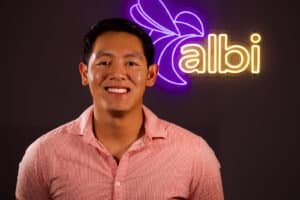 Chantra Seraypheap
Sales Development Representative
Chantra started his professional career in nutrition and wellness management. Loving the client-facing side, Chantra transitioned into an enterprise tech sales role in Chicago over the last couple of years. Outside of professional development -- Chantra spends his free time creating new recipes with friends, dabbling in CrossFit, and reading books.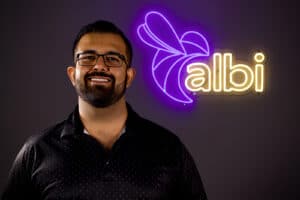 Shrikant Pandya
Product Manager
Shrikant Pandya is a Biomedical Engineer with a special focus on healthcare AI. While earning his Ph.D. at the University of Illinois at Chicago. With nearly a decade in healthcare data science, Shrikant has bridged the gap between complex AI models and real-world applications. Whether discussing the nuances of AI for niche industries or inspiring others about the endless possibilities for personal growth, Shrikant aims to instill a boundless optimism in the transformative power of AI and human potential.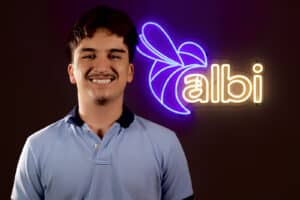 Isaac Martinez
Sales Developments Rep
Isaac Martinez spent the previous year at his first sales job as a freight brokerage. He also spent a year getting personal training certified, and also studied nutrition through NASM. Isaac would love to connect on LinkedIn!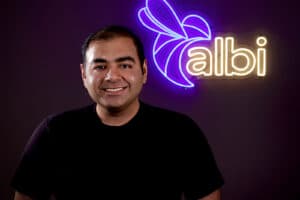 Usama Rasheed
Software Engineer
He has been a Computer Science Engineer since 2016, specializing in iOS and Android development. He is passionate about creating innovative mobile applications that enhance user experiences. Throughout his career, he has been involved in the complete software development lifecycle, from conceptualization to implementation and maintenance. He has extensive expertise in developing native mobile applications for both iOS and Android platforms. He enjoys sharpening his skillset and collaborating with others within the industry. He's excited to help see Albi grow.