A Modern Day Love Story: From TV News Reporter to Restoration Tech Startup
---
If someone asked me today to describe what I do for a living in a simple way, I would say, "I work for an industry that repairs something that's broken." But it wasn't always like this.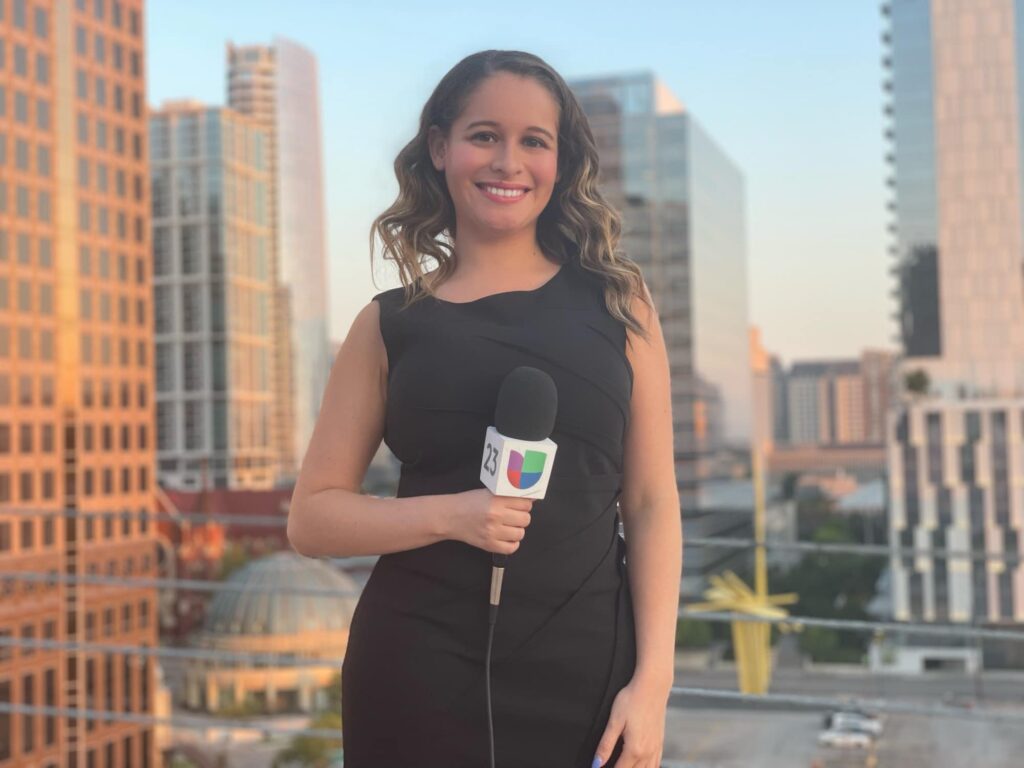 If someone asked me today to describe what I do for a living in a simple way, I would say, "I work for an industry that repairs something that's broken." But it wasn't always like this. This year alone has brought on many changes in my life. I moved to a different state (Texas) to take on a new job (without knowing a single person). Within six months, I quit that job and packed all my things to make the 14+ hour Uhaul drive with my family to return home to Illinois. To add more uncertainty and stress to my situation, I moved back home without having a job.
To rewind a bit, I've spent the past five years of my life working for TV news; it's been my dream for the longest time. There were several reasons why I loved it. I liked the challenge of being placed outside of my comfort zone. Growing up, I was always considered the "shy" and "weird" kid. It was so bad that I couldn't look people in the eye when I talked to them, and I would nervously shake if I had to give a presentation in front of an audience. I figured out what better way to tackle these problems head-on than to find a job that challenges me to overcome my fears and insecurity. I hated staying still; the idea of just sitting at a desk all day terrified me. I love being active and enjoy not knowing what I will be walking into daily. I was attracted to the unpredictable. I always envisioned myself as a workaholic married to my labor of love, news reporting. But little did I know that my passion would turn out to be my most toxic relationship.
At First Sight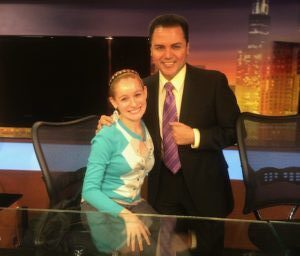 Many people figured out these passions early on in life, and it took me my first year of college to solidify my dream of being a reporter. My "Aha moment" came when I was able to meet a news anchor whose career I had been following since I was a little girl.
My assignment for my Intro to journalism class was to track down a reporter or anchor you admire and learn about their daily routine on the job. People say it's bad to meet your heroes, but in my case, it was truly the best thing that happened. My expectation when I reached out to Aureliano Salgado was that my email to him would get lost amongst the sea of emails he receives every day. Despite my expectations, he responded to my email unexpectedly. Not just that, but he did something even better… he offered to give me a tour of the studio! It was on that day, that very moment when I set foot in the studio and sat on the anchor chair where for the first time in my life, I wasn't an outcast. I felt like I belonged. Suddenly, I felt comfortable in my skin. I felt right at home.
The Pursuit
From that moment, moving forward, I made it my goal to break into the TV news business. The journey was never easy, and the best way I can describe my relationship with this industry is that it's the most toxic relationship I've ever had. I can't live with it and can't live without it. Over the course of my journey, I experienced both ups and downs. Happiness and disappointment. Anger and sadness. Every rejection felt like a heartbreak that would lead to many sleepless nights of crying myself to sleep.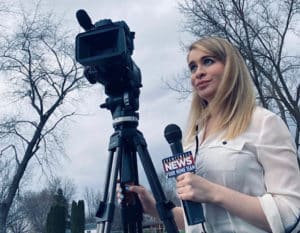 I had to work hard, often two jobs at a time, even picking up waitressing and bartending shifts to make the dream of becoming a reporter a reality. Usually, I would hear this industry is for those who are passionate because you would have to deal with meager wages and working crazy hours for those looking to break into this field. There's no glam to this job; you don't get a large field crew to work with; you would be lucky if you got sent with a cameraman, and there's no one putting on your makeup. The reality is you're sent out on your own with a tripod and camera in hand, expected to do the job of 3 people and only getting paid to do the job of one. It's an industry norm; you must deal with it or get out. 
So you might be thinking, why would anyone want this job after reading this? I enjoyed storytelling; I enjoyed connecting with people and informing the public. I truly felt like my work was helping make a difference in the world, giving a voice to the voiceless. I never considered myself a quitter. Despite knowing all this information, I kept going because I was optimistic it would get better.
The Honeymoon Stage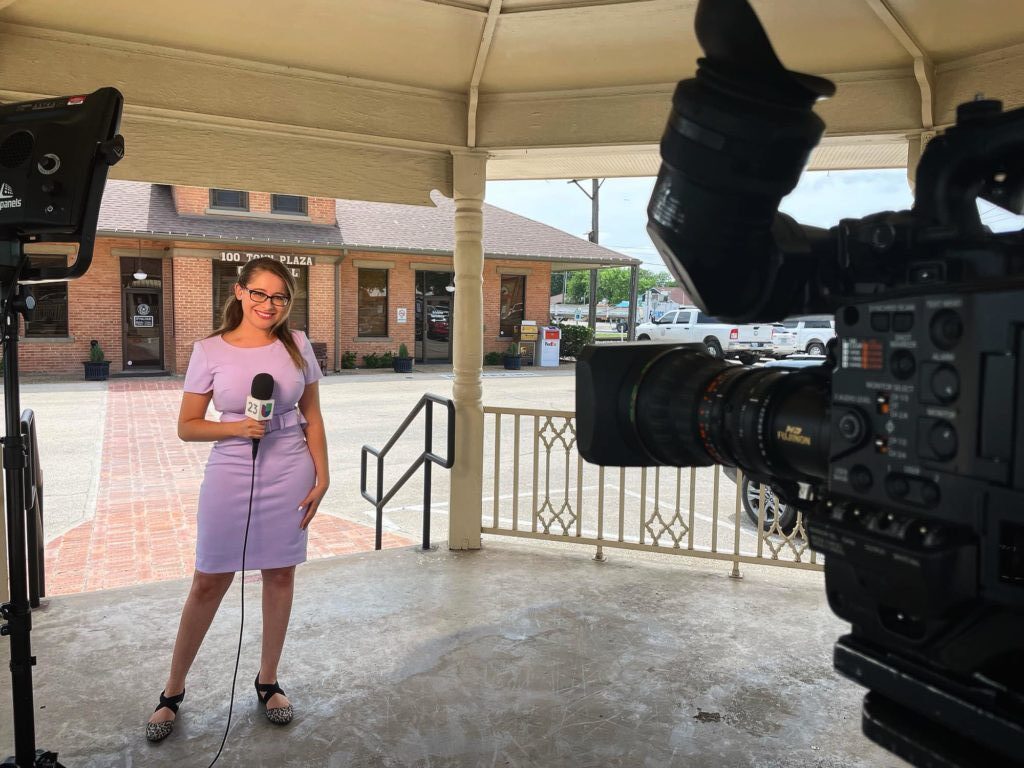 Eventually, I got my big break by working as an assistant producer on the radio, which led to a position as a TV news producer. Finally, (after fighting tooth and nail) reporting on TV and occasionally anchoring. The norm is to start in a small market (small town, small population) and work up to larger cities. In terms of market size, New York City is the largest market, while Glendive, Montana, is the smallest. I was able to complete the majority of my tv career in market 139 in Rockford, IL. After two and a half years, I felt I had accomplished the impossible. I landed a job in Dallas, Texas, market number 5.
The impossible dream became a reality. I felt like I was on cloud nine, and nothing could ruin my happiness. To make a long story short, every bad thing I knew about this industry I managed to ignore and put in the back of my mind. However, it managed to catch up to me. As a result, I felt surrounded by constant negativity. I was working odd hours, judged for my appearance all the time, stressed, and lacked a work-life balance. I could go on and on, but being away from my family was the most difficult. I had no one to come home to after a long stressful day, and living such a lonely life weighed on my mental health.
The Breakup
Reporting WAS my passion, but I knew I had to quit before I got to a point where I hated the one thing I loved. (I told you this would be a toxic relationship). The most challenging decision of my life forced me to quit the one thing I had worked so hard to achieve. I felt lost. I felt like I had no purpose. I hesitated every move I would make. I felt like I devoted so much of myself and forced myself into an industry that did not love me as I loved it. I realized that I had to leave my toxic relationship and that it was for the better.
Reinventing Myself
Many former news people are known for taking jobs in PR and Marketing using their skills in communication and implementing them in those departments. It was something I never thought I would do. But there I was blankly staring at Linkedin and Indeed and started applying to communications, PR, and Marketing jobs. I felt like I was back into the dating pool, going on apps, swiping left and right on what would be my possible new relationship. Just like that, I saw a job posting for a Content Manager at Albi (a company I had no idea about.)
The New Relationship
Albi was looking for a content manager. The job description contained everything I knew how to do. I felt excited because I could implement the elements of creativity that I loved. So with one simple click, I applied. To my surprise, the following day, I received a call directly from the CEO and Founder of Albi, Alex Duta, who asked me, "Have you ever heard of Albi before?"
I answered him in the most honest way I could and told him I had no clue. We had a fantastic phone call that lasted over an hour. My first impression was that Alex had a big vision and dream to take his company Albi to the next level. Albi is a software aimed at helping restoration contractors scale their businesses and get paid faster without the hassle of using multiple apps. After hearing his excitement and enthusiasm, I was excited to move on to meet him and his team in person.
Regaining Inspiration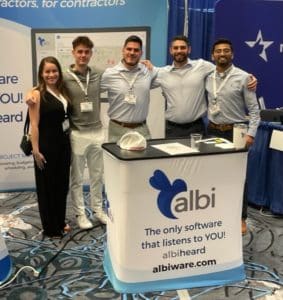 I'm the type of person that feeds off of energy. Suppose someone comes in with low energy and isn't enthusiastic about anything. Chances are I will be less motivated to bring something to the table. However, when I see someone come in buzzing with ideas and sounding motivated and excited to be there, it makes me feel excited to be there too.
That's the impression I got when I met Alex Duta and Shamoil Soni, the CTO. They sat me down and explained their product and their vision to me. For the first time in a long time, I felt excited, too, knowing I wanted to take a chance and try something new.
So far, I'm two months in, and even though I still have a lot to learn, I've been able to soak in a lot of knowledge. Not just when it comes to restoration but how to grow and manage a company successfully. The biggest key is to surround yourself with creative individuals.
I've narrowed down three key people that are needed to help successfully run a company, a visionary, an executioner, and a strategist.
The visionary sees everything through the lens of the "whole picture," they know their end game and have several different ideas they want to implement.
The executioner has the critical role of making these ideas a reality; they have accurate intel of what works and what doesn't to help the dream become a reality. Finally, there's the strategist; they are in tune with how to read people. They've had their fair share of experience and use it to help guide others. They are meticulous when it comes to developing their ideas.
And while describing each one, you may identify with one or all of them or maybe none. But I consider myself lucky enough to be working alongside those three individuals. The energy that each one brings to the table motivates me to bring the best I can. It's encouraging your employees to get behind the vision you want to put out in the world.
What Are We? What Have I Learned?
I've been fascinated learning about the restoration industry, how big it is, and how many different niches there are. Although it's a large industry, they are also underserved and undervalued; just like in the news industry, everything is done quickly and at the moment. It's a similar correlation shared with restoration contractors. They have to respond to emergencies when people are at their most vulnerable stages after losing their homes. It's not an easy job, but their purpose is to help others during their most devastating moments.
So how does technology help? It helps solve real-world problems and makes the lives of restorers much easier. But most of all, it saves them time. Since I've been here, I've kept hearing about how contractors have and pay for multiple apps, each fulfilling a different task. Albi hopes to be the solution for those companies by providing an all-in-one solution on a single app to help businesses scale and get paid faster.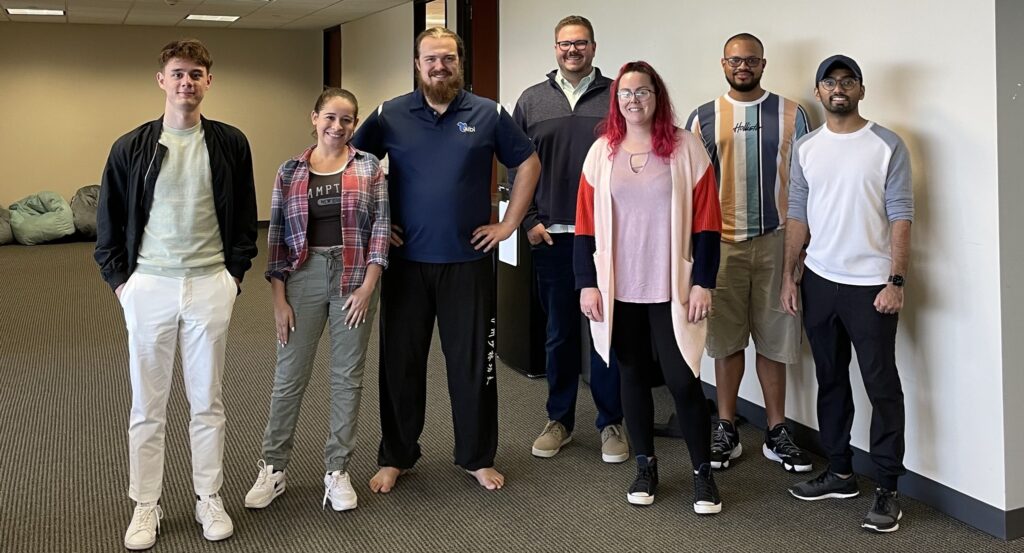 The restoration industry feels like the sky's the limit. You can get as creative as possible in finding real-world solutions for people who dedicate their lives to helping others.
I also found many opportunities and spaces to grow in my career. I've felt like I've had the ambitious mindset of working my way up, which helps me stay sharp and always bring my A-game. I even had an opportunity to network with restoration professionals at the Experience trade show in Las Vegas. I was fascinated to hear how many companies have grown throughout the years.
In one month alone, I've seen how fast Albi has grown. We were in a small office that fit a couple of desks to now being in a larger building bringing on more staff. Witnessing a company grow is magical; being a part of that is even more special.
Where Do We Go From Here?
So, where do I see myself in 5 years? It was a question Alex had asked me during our initial phone. Typically, I would always confidently have my answer ready. But if someone asked me where I see myself today, the answer is "I'm not sure"… and you know what, that's ok. Like any toxic relationship, you don't close the door on it entirely. So will I ever go back to the news? Perhaps. 
I don't know what tomorrow will bring. But I can tell you; I'm enjoying this moment and stepping into the unknown, and venturing into something bigger than myself. This industry is new and exciting to me, and I feel valued, appreciated, and seen for the first time. Those were feelings I never felt working in the news. For now, I'll continue doing what I do best and keep creating creative content in articles, videos, or social media posts.