How Does Xcelerate Restoration Software Stack Up Against PSA?
---
Pros, Cons, Customizations, Integrations, Mobile App & More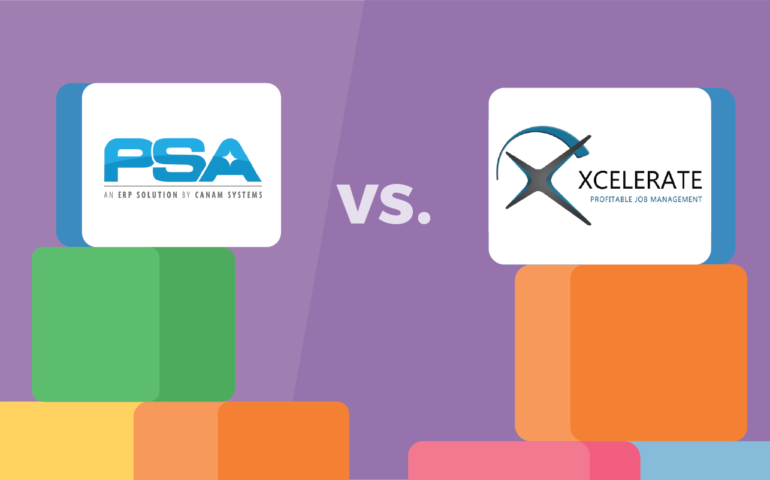 Today we will be going over two well-known CRMs, analyzing the pros and cons of each one. Xcelerate and PSA have been in the market for a while and are well-known by the restorers in the field. Let's go over which of the two would be the best fit for reaching your personal goals as we take a look at " How does Xcelerate Restoration Software stack up against PSA?".
Customizability
With Xcelarate, you can customize the platform to a certain degree. (Can we add an example of one to make this idea more complete?) Nonetheless, certain limitations in customization do limit users to using the software's default layout.
PSA is similar in this sense. Although there are features that can be customized, like columns, for example, most other features are not. The lack of this being customized requires that you often stick to their own. A cool feature it does have is that you can add the logo for your own company on the software.

Financials
Xcelarate is integrated with Quickbooks which allows you to sync your financials smoothly from one platform to another.
PSA integrates with Quickbooks as well, yet also provides its own accounting system. You can create invoices, manage bills, have a chart of accounts, progress billing, and payroll. All of these are available to you directly from the software.
Mobile App
PSA has a mobile app, that you can use when being out in the field. You can do a certain amount of things on the app compared to the laptop version. The mobile app does give you access to upload images, although it has to be done by one.
Xcelerate is also mobile-friendly by providing a mobile app. Although you cannot do 100% of what you would be able to on the online platform, their mobile app does have a 4.2-star rating, only missing a few points given most users' opinions on its ease of use.
Integrations
PSA has been "slow" on the integration side. For a while, you could not integrate with other software, yet, as of now, they offer integrations with software such as Matterport, Xactware, Quickbooks, and more.
Xcelerate has been open to the integration area since the beginning. They provide the option to integrate with other software such as Matterport, Quickbooks, and more.
Pricing
PSA has a base price of $325 for 5 users and $5.25 per extra user. Onboarding has a setup fee which is mandatory for the price of $1500.
Xcelerate is $55 for the base user and $85 for the pro user. If you would like to get any of these plans you are required to have yearly contracts. Onboarding is also mandatory for the amount of $1500.