Zapier®
---
Automate your workflows so you can do more jobs and get paid faster!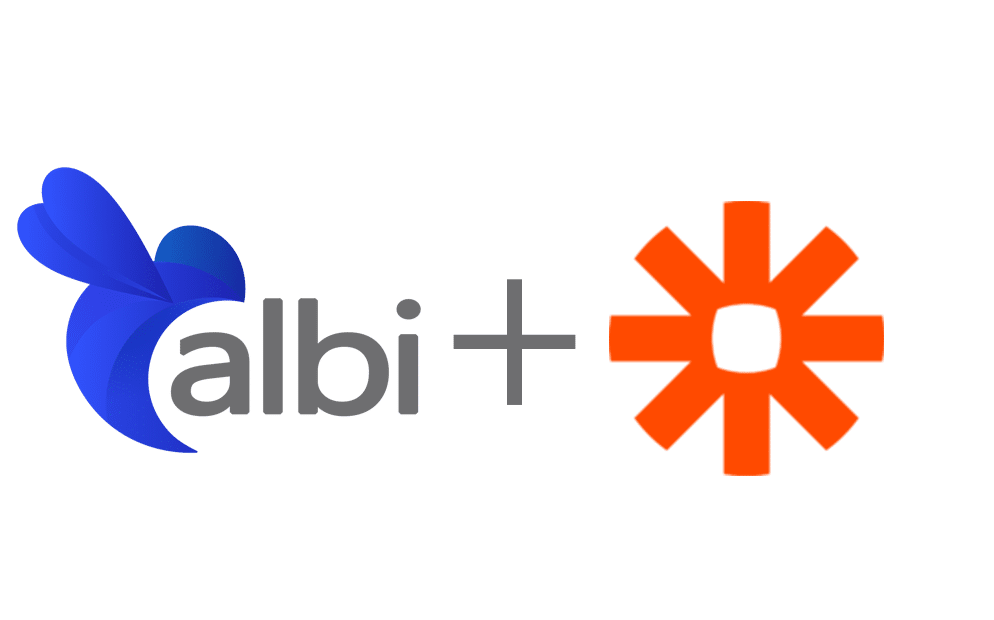 Seamlessly sync Albi with over 2000+ other apps to save time and boost company-wide productivity!
---
Automating time-consuming, tedious tasks, is especially important with the nationwide labor shortage we are experiencing!
Keep your client in the loop every single step of the way with automated text messages and emails! Thank your referral parties automatically!
Send your referral sources and past customers email blasts to keep them up to speed on important news!
Create automated tasks and reminders to make sure your team never skips a step! Save data entry time by creating lead forms on your website that automatically create within Albi!
Step 1: Select a trigger within Albi or another app!
Triggers are essentially the condition on which an automated workflow begins. For example: When a project changes its status to "scheduled" or when a new project is created in Albi. When these conditions are met the second step of "actions" occur.
Step 2: Select an Action Event
Select the action event you'd like to occur when the criteria of the trigger is met. Actions can be in Albi (creating tasks, contacts, projects, notes, etc), or they can be in the 2000+ apps that integrate within Zapier®! The opportunities are endless!
Step 3: Test and Turn it on!
Test your Zapier® automation to make sure everything is going as planned with one click! Then flip the switch to turn the automation on! It's that easy!
Don't Know Where to Start?
---
With our Albi Automation Package, we can build and manage your automations for you!
We know that fancy technology can be overwhelming at times. You can learn how to build automations yourself with our white glove onboarding, or you have the option of us managing them all for you! The opportunities are endless! Whether you want an automated gift card going out to a referrer thanking them for sending you business or a handwritten note, your account manager can build and manage the solution for you!
Book Demo