QuickBooks® Online
---
Accounting and Job Management combined, giving you a clearer view!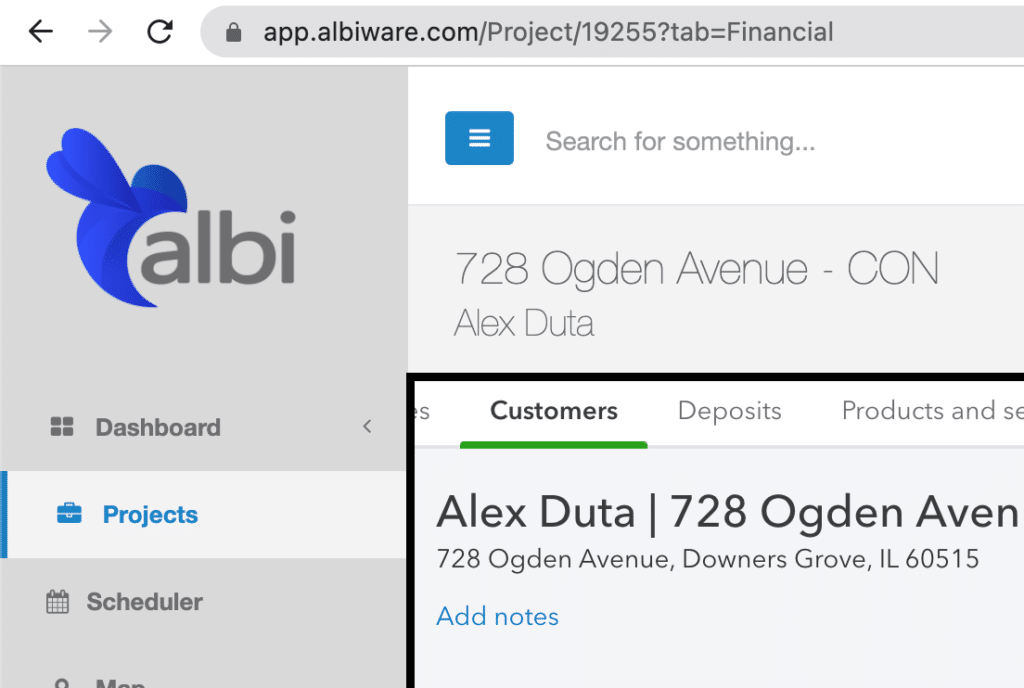 Seamlessly sync Albi with QuickBooks® Online and they talk to each other like a charm!
When a project is created in Albi, the customer, and project are automatically added to QuickBooks® Online. When invoices, costs, and payments are recorded in QBO, they come into Albi, instantly!
Your project managers can have a clear view of all the job costs and profit margins on the project without needing access to QBO. They can see a detailed description of what was spent on the project where!
Estimated revenue, actual revenue, and paid amounts to sync back over to our powerful reporting engine, giving you a 20/20 vision on which marketing efforts are working and which are not!
Finding Job Costing information in QBO is like pulling teeth! Even though the data is there! With Albi, you can see all important metrics already calculated for you within the project. You can see how much was estimated, invoiced, and collected as well as total costs, gross profit, and gross margin! No more staring at a list of invoices!
No "sync button" to click. No more double entry! That's all history! When a project is added to Albi, it is automatically added to QuickBooks®. When invoices are created for the customer and payments are received in QuickBooks® online.
All the financial data from QuickBooks® gets funneled back into Albi to give you important insights on how much revenue you're capturing and which marketing efforts the most dollars are coming from!
Bonus Perk
---
Our customer success team and support team are both trained in QBO!
In order to ensure that your experience is the greatest, we have trained our customer success and support teams to fully understand QBO and how it coexists within the Albi ecosystem.
Book Demo