Albi Release Notes 11/28/2021
---
We just finished our latest release with the dev team, and I wanted to reach out and highlight some new features within Albi.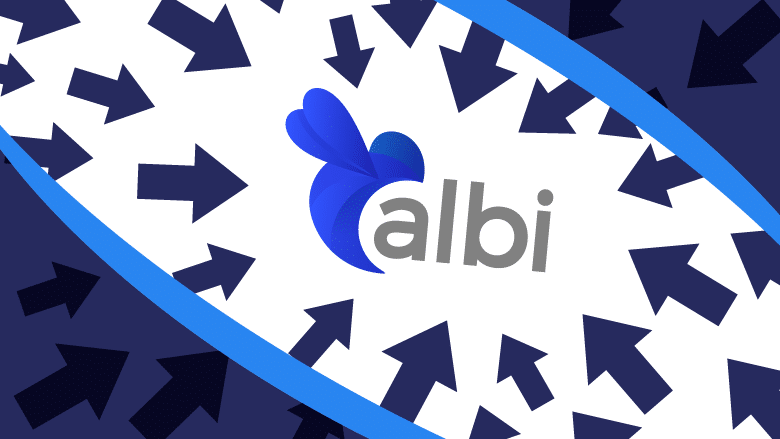 Hello Team Albi!
Hope this email finds you well (stuffed and filled with gratitude as well)! We just finished our latest release with the dev team, and I wanted to reach out and highlight some new features within Albi. Thank you for being loyal Albi customers. We're rapidly growing and watching our power users do remarkable things with the Albi platform! We couldn't build the best job management platform in the industry without your buy-in and feedback!
1) Knowledge & Training
One of the biggest feedback we've received from users is to create a "user manual" of Albi so that way people can figure out how to use certain features. Since creating just a written manual would be boring, we decided to create a digital knowledge base, with tutorial videos, as well as integrate little info screens throughout the app.
Our knowledge base can be found here: https://help.albiware.com/knowledge You can type questions in the knowledge base, and it will populate articles with videos to help find your answer.
We also launched a training playlist on Youtube. This can be found here:
Also if you note within Albi you can click on the info icon at the top of most screens and find an article and video on how each functionality works there.
We are aggressively working at beefing up our knowledge base as well as our YouTube Channel and are planning on having each area of the software thoroughly explained by the end of the year. We're around 70% live right now.
2) Integrations
Encircle, CompanyCam, Quickbooks, and Eagleview are Native integrations built within all standard Albi Packages. With our Albi Automates package released earlier this month you have access to over 2000+ other apps to integrate with. These app include but are not limited to:
Mail Chimp

HubSpot

Inventory Shield

Slack

Microsoft Teams

Gmail

Google Calendar

Handwrytn (automated handwritten thank you notes)

Dope Marketing (automated postcards to neighbors)
We also have full automation capabilities available within the app. Reminders, automated tasks, automated status updates, automated emails, etc. Just reach out to your account manager and they can walk you through this.
3) Scheduler
As you may have noticed, our scheduler has gotten revamped to show more information within each event and is now available in Mobile. We have numerous clients actively using it and strongly suggest you implement it to streamline your scheduling process.
4) Smart Views
Earlier this month, we released smart views. It is a powerful tool in both the CRM as well as the project's grid in organizing information.
5) Mobile Optimization
Our mobile team has spent a substantial amount of time updating Albi Mobile to work in low internet/low connectivity scenarios, as well as handling upwards of 100 files and photos at a time. Please make sure you're updated to the most recent version on your mobile app and let us know if you spot any other inconveniences.
6) Reporting Engine
We've noticed that a little less than half of our Albi users are using our reporting engine. Please make sure that you take advantage of our custom reporting engine by getting together with your account manager and building out these reports. It's a powerful way to custom-see information that is important to you and your team! We have a 2.0 version coming out next year with some powerful BI tools and we're excited to share it with you!
7) Your Account Manager!
Every Albi company, whether white glove onboarded or free onboarded, has access to a dedicated account manager. They have been reaching out periodically to check-in. Please make sure you schedule a time to get to know your account manager better and explain some of the challenges you're trying to accomplish with Albi! They can help you with additional training, and customization, and are also your direct voice to our product and dev teams!
If you don't know who your account manager is, reach out to support@albiware.com or to myself and I will personally ensure that you're put in touch!
8) Survey
We've been getting great feedback on our roadmap items for Q1 & Q2 of 2022 through our survey. If you have not filled it out yet, please do here: You can access the survey here!
9) What's Next?
Part of our dev team is dedicated to growing our infrastructure to support our incredible amount of new users coming in day by day. We're constantly working on improving speed and capability as well as polishing and tweaking existing functionality.
We have our VOIP system 2.0 which will revamp our existing calling functionality to more of a "call center" like platform with advanced call tracking rolling out in Beta soon.
We're working on estimating, work orders, scheduling in a Gantt Chart, and advanced project costing within the app natively and expect the roll-out of this Q1 of 2022.
We have a dedicated team working on integrations alone. Our Xero (Accounting) integration is currently on the home stretch. There's word of advanced mapping and vehicle tracking coming out soon as well.
Overall, I'm beyond excited about the amount of traction we've gained so far! I can't wait to see what the future holds for all of us!